Why Selling and Shopping Consignment is Important
December 28, 2020
I'm sure you've heard of fast fashion before, but have you stopped to think about what it means? Most people see it as affordable clothing and don't stop to think about how the effects of this. Fast fashion mass-produces low-quality clothing sold at a low cost following the latest trends. "People debate what came first—the desire for fresh looks at an alarming rate or the industry's top players convincing us that we are behind trends as soon as we see them being worn." The Good Trade puts it perfectly.
Fast fashion sounds like an affordable way to be in style; however, it is harmful in many aspects. First, we must think about the manufacturing process. The fabrics that are used are petrochemical textiles which are made from non-renewable fossil fuels. Not only that but the clothing also has concerning amounts of lead which has harmful effects on the human body. Second, we must then consider those who are producing the items. Long work hours, not enough alimentation, and constant exposure to toxic fabrics. Third, fast fashion also takes a significant toll on the environment. The True Cost found that each year 11 million tons of clothing is thrown away in the US alone. This is why selling and shopping consignment is important, by reselling items you are giving clothes another chance.
Why selling and shopping consignment is important: Sustainability

In 2017 a report found by the Ellen MacArthur Foundation that one garbage truck of textiles enters a landfill or is burned every second. The RealReal is a huge advocate for spreading awareness of the importance of the circular economy. The RealReal and the experts of the MacArthur Foundation, the World Resources Institute, and Shift Advantage collaborated to create the Sustainability Calculator. "We developed a custom, first-of-its-kind calculator to measure the greenhouse gasses, energy output, and water usage offset by the consignment process since the founding of The RealReal". The results were 16,105 metric tons of carbon saved, which is about the same amount 2,663,000 trees absorb in one year. And 756 million liters of water saved which equates to about 3,024,000,000 glasses of water.
What can you do?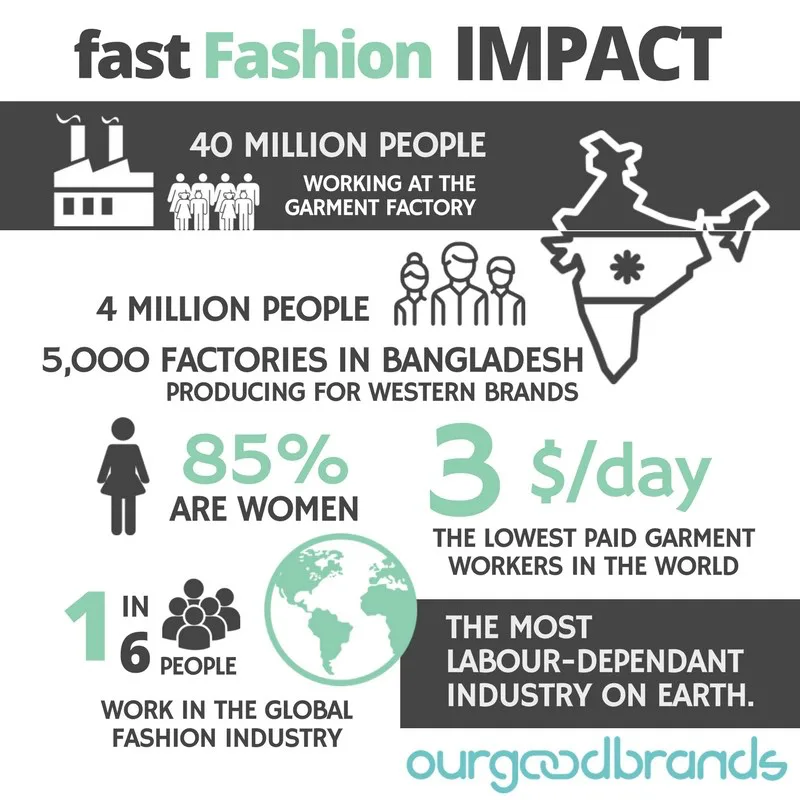 By owning a consignment or resale shop you are making a huge difference, here are some specifics:
Consigning one pair of jeans conserves 279 liters of water
One silk dress saves 30 liters
A cashmere sweater saves 80 liters
For every one item consigned, one-third of that item is not manufactured again
You are making a significant contribution by selling consignment, and those shoppers are allowing you to do so. Consigning and buying create both sustainability and profit. Many people will be motivated to shop resale and consignment if they know the huge impact they are making on the planet and the economy. Share your wisdom about the circular economy by sharing information at your shop, social media, and emails. Use this to market your brand, have signs around your shop and have conversations to spread awareness.
"We really do fuel the primary market, not only by driving our consignors back to shop primary when they see a space in their closet, but also because we're granting this seemingly newfound income so these consignors are able to go back to primary, buying new, and they're excited to do so because it has a resale value. It's full-circle," says Allison Sommer, the director of strategic initiatives for The RealReal.
Selling consignment online is only going to get bigger, The RealReal Resale Report for 2020 estimates that online secondhand is set to grow 69% between 2019 and 2021, retail will shrink to 15%. Start your online consignment journey with SimpleConsign this year using our Shopify plugin.
If you enjoyed reading this, click here for more.
Paulette Squicimari
Weekly Newsletter
Receive tips, how-to guides, and more
Yes Please!