The season's colors create exciting summer merchandising displays
Some of the best sources for inspiration come from the fashion and interior design industries. After a long spring, summer ushers in a playful attitude with lots and lots of bright colors. Trending colors for summer 2017 include splashes of bright orange, candy apple red, magenta and tropical pink. All of them are perfect for creating fantastic summer merchandising displays.
Your summer merchandising displays should pop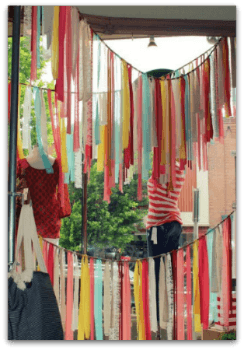 Consider hanging rope in your shop window, tying colorful strips of fabric or crepe paper to create a fabulous back drop. Vintage themes are still trending too which is great news for the consignment and resale industry. Add industrial chic or anything mid-century to your furniture displays. Fill your consignment furniture store windows with bright summer colors and as much vintage kitsch as possible.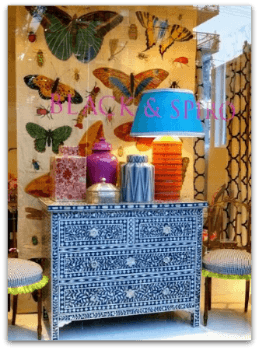 Take advantage of summer holidays
Be sure to use all of the summer themes. Your summer merchandising displays can be inspired by upcoming holidays, weather changes and even local community events. You can always find some great decorating ideas on Pinterest too. Understandably, the focus of your summer merchandising displays should be outdoor activities. From picnics, bike rides, swimming and camping to concerts, festivals and farmer's markets, summer provides plenty of opportunities for creativity. Be sure to use outdoor furniture, coolers, grills, fire pits and string lanterns as props to set the mood for a captivating display. From the Fourth of July to Labor Day, summer is always filled with patriotic pride. For instance, make these adorable rockets out of wrapping paper tubes, colorful wrapping paper and streamers.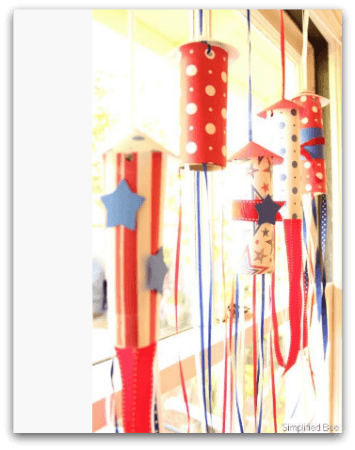 In addition to bright summer merchandising displays, offer your shoppers a cold bottle of water and a place to rest a minute. If possible, touch all five senses. Scents like summer linen or ocean breeze are perfect for creating atmosphere. If you're in an area where air conditioning is a must, service it before the temperature rises. Since kids are out of school, create a play area while Mom shops. The more fun you add to the experience of shopping in your store this summer, the better.
For more merchandising ideas, Read 4 crazy examples of "innovative" store merchandising
Get unlimited terminals & consignors with SimpleConsign.
Streamline your operations and grow your store with our feature-rich, user-friendly POS.