Due to the pandemic, this year holiday shoppers were encouraged to shop safe, shop early. Although we stand by that there will always be those few last-minute shoppers and we want to help you get them in your shop. Super Saturday is on Saturday, December 19th and that's when all the last-minute shoppers will be out shopping. These shoppers need help and direction, it's time to let them know your shop is here to help. I have gathered the best ideas to attract last-minute shoppers, they are sure to inspire you.
Attract last-minute shoppers with your hours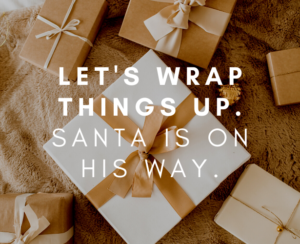 Extending your hours on at least one day will help your business. Super Saturday is an excellent day for that, you can base this around what times your shop is busy. Adding more hours gives people more opportunities to come in. Post on your social media accounts alerting customers about your special hours that day. While you're doing that, you can also implement the following ideas in your shop:
Gift wrapping will save your customers even more time and they will need all the help they can get. Set up a gift wrapping station with your most crafty employees and check off two tasks in one for your customer.
Gift cards are the perfect gift for those who are just checking off a name on their list. Place some gift cards by your cash registers and make sure to promote them throughout the shop.
For any questions regarding SimpleConsign's gift cards, Cailin gives the best step by step tutorial on all things gift cards. Also, these are the gift cards that work with our software but you can use whichever you prefer, just make sure the barcodes are code 128 or code 39.
Sell online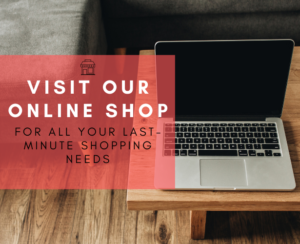 Selling online is the best thing to offer this holiday season and the best way to attract last-minute shoppers. Depending on what kind of audience you have, maybe post on social media some potential ideas for gifts. You can include stocking stuffers and bigger items, get creative with it. You're doing some of the heavy lifting for them by providing inspiration while showing them your shop is the place to do last-minute shopping. Your online inventory can also give customers time to look at the items before coming to your shop. This is helpful since most last-minute shoppers are late because they're busy, they'll appreciate any help they can get.
If you haven't done so yet, open up your own Shopify shop with SimpleConsign's Shopify plugin. Give us a call and we'll be happy to discuss your options.
Market to last-minute shoppers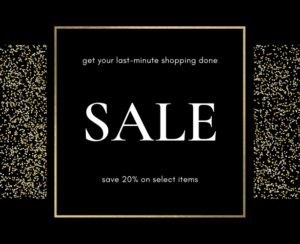 This goes along with all the other ideas, but use your resources! Post on all your socials and send emails encouraging last-minute shoppers to come into your shop. Promote your deals, gift wrapping, gift cards, online shopping, and anything else you offer. Since you are putting effort into helping last-minute shoppers the most important part is that they are aware of this. Ask your community for help by having them share your posts. You can also see what local news outlets such as social media pages can promote your shop's deals. A way to encourage people to share your post is to come up with a contest for a chance to win an item of your choice. All they have to do is share the post, tag a friend, and must be following your page.
For more holiday ideas click here and to motivate your customers to shop consignment for the holidays click here.
Get unlimited terminals & consignors with SimpleConsign.
Streamline your operations and grow your store with our feature-rich, user-friendly POS.