This post was updated from September 2014
Consignment store Halloween ideas that will cast a spell on shoppers!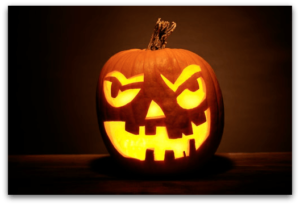 Nearly $9 billion is projected to be spent in 2019 on this special day. Even if your store doesn't sell costumes, offer add-ins like candles, cards, decorations or accessories. Make sure your store participates in at least one of these consignment store Halloween ideas to get your share of the Halloween pie.
1.) Decorate, decorate, decorate
This is the time of year to take advantage of great decorating opportunities. Whether you choose fall leaves, pumpkins or scary ghosts, make sure your shop is festive and fun. Inner Child Fun has an idea using Glad Press 'n Seal Plastic Wrap on your windows. Tape the plastic wrap to your windows with the sticky side out then attach objects to the wrap. They suggest fall leaves, but you could just as easily decorate with black bats or skeletons. If you prefer not to decorate your entire store, set aside a "spooky" section. Fill this "pop-up shop" with Fall decor, Halloween-themed items or just autumn-colored merchandise.
Get my Free Trial of SimpleConsign
2.) Hold an event
There are so many fun events that require very little preparation on your part. For instance, sponsor a Halloween Child Safety Seminar. Hand out child safety Tips, give the kids a Halloween coloring page and offer reflective bags or pumpkin containers to those who attend. Or, hold a "Get Ready for the Night" event from 4 pm to 6 pm on October 31st where children receive free face painting and candy while parents receive a special 13% off coupon for a one-day sale event on Saturday, November 1. Remember customer content is always your strongest advertising! Take lots of photos!
3.) Offer scary prices to your best customers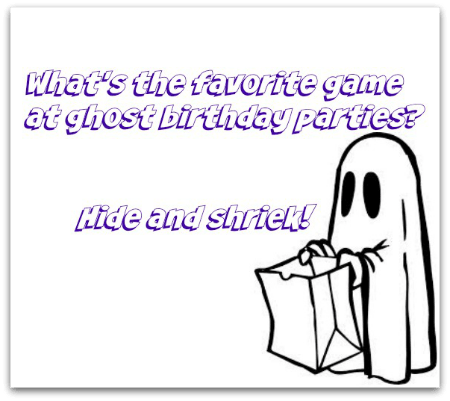 Don't forget to reach out to your loyal shoppers. Send spooky invitations and emails to promote a special sale with really scary prices (say, the unlucky number of 13% off) that is by invitation only. Send your top 25 customers a bewitching gift box filled with candy and a special note that might say, "Fangs a lot" and of course a gift card to your shop. Or, host an evening party where customers are encouraged to dress in costume. Present a fashion show that is all in black or black and orange. Then, make sure you offer appropriate refreshments like witches brew and monster eyes. Give them plenty of notice to prepare.
4.) Get employees excited
Shoppers like to frequent businesses where the workers are friendly and fun. Nothing says "fun" more than a salesperson dressed like a beautiful Fairy Princess or Batman. Make sure your employees wear costumes and have plenty of candy to hand out. Choose allergy-friendly candies like Skittles or Life Savers. Offer a drawing for a special prize that makes it easier for employees to interact with shoppers. Get email addresses in exchange for signing up.
5.) Be very social
Using all of your social media is a must. Host contests on Facebook for the best costume whether it's people or pets. Create a Halloween Pinterest board with all of the black and orange items in your shop. Use Twitter and Instagram to promote your special event. If you don't want the hassle of a contest or event, at least take fun photos of your staff in costume to post on Facebook and Twitter. Change your Facebook Cover Image. The Cover Image size is 1200 x 675 pixels. Check and correctly arrange your photo before you publish. Don't forget to change it on November 1st. No matter which Halloween ideas you choose, by adding a bit of fun, you'll be building your brand awareness.
Get unlimited terminals & consignors with SimpleConsign.
Streamline your operations and grow your store with our feature-rich, user-friendly POS.