Let's make Resale-as-a-Service (RaaS) the newest trend in secondhand
Today, Anything-as-a-Service (XaaS) is popular. New businesses spring up constantly. Grocery stores, dog walkers and yes, even software companies (i.e. SimpleConsign) use the "as-a-Service" model. Actually, Retail-as-a-Service has been used for awhile now. Why shouldn't resale follow? In 3 sensational resale secrets our industry needs to tell, I write that resale is a part of the "sharing economy." Enjoyed by younger generations, the sharing economy thrives on less overhead and more sharing. They love the "as-a-service" idea. So, let's put our brains together to create Resale-as-a-Service.
What exactly is an "as-a-Service" business?
"As-a-Service" offers a repetitive service to its customers. Plus, it reduces overhead costs and improves efficiency for the user. For example, Uber is Transportation-as-a-Service. It's designed to take customers from Point A to Point B without the cost of an automobile, insurance, gas, etc. It's another example of the sharing economy. Traxia just recently arranged a partnership with Truxx, a Delivery-as-a-Service company.
Reason #1 The Market @ Macy's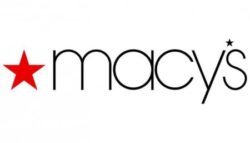 Partnering with b8ta, Macy's offers a Retail-as-a-Service model called The Market. Essentially Macy's sells "booth space" to highly curated designers of unique items. According to RetailWire, the new companies "pay Macy's a fee for the space while keeping all the sales revenue. The minimum rental length is one-month, and rates vary based on the store." How does that model translate to Resale as a Service? Well, fortunately for SimpleConsign users, very easily. Not only can you keep track of inventory and sales, you can also add "space" rental fees, billing them automatically. Think about the local artists and designers in your area. Create a brick and mortar Etsy. Your store becomes the physical outlet they're looking for with your Resale as a Service (RaaS) model.
Reason #2 Lowe's SmartSpot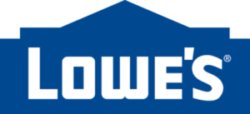 In 3 reasons why I believe 2018 will be the year of resale, I complained about the overwhelming choices for my kitchen remodel. Less is definitely more, especially when it comes to RaaS. Lowe's SmartSpot is designed, as they say, to move customers "beyond products to projects." It got me thinking about resale setting aside a certain area to show shoppers how to create outfits or decorate rooms using secondhand. Secondhand stores usually have only one-of-a-kind products. Shoppers need suggestions about how to put those items together. Set aside an area in your store. If you're a furniture store, show how secondhand can be incorporated into a room's design. If you sell women's clothing, regularly dress mannequins in one-of-a-kind outfits.
Reason #3 Stitch Fix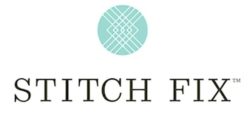 The subscription business model is everywhere. Subscribe to Graze.com for healthy snacks or Nordstrom's Trunk Club for an array of clothing. Millenials and younger generations love the whole delivery-to-my-home-or-office idea. Let's face it, that box arrives and it's like Christmas all over. Stitch Fix is a perfect example. Their slogan: "Your partner in personal style." What if RaaS were to become a partner in style or design? As a service to your best customers, select an employee to seek and find those one-of-a-kind pieces shoppers are looking for. Invite the customer in for a personal preview. Create an exclusive club for those who are willing to pay an entrance fee for the privilege of first dibs.
Share your ideas for creating Resale-as-a-Service
I'd love to hear your ideas for creating Resale-as-a-Service. Now, more than ever, younger generations are interested in a "shopping experience." Let's face it, that idea is here to stay. Together, we can creatively come up with and share ideas to make resale a true shopping experience. Send me your ideas and I'll post them in a future article. deb@traxia.com
Get unlimited terminals & consignors with SimpleConsign.
Streamline your operations and grow your store with our feature-rich, user-friendly POS.