Owning a consignment store comes with the commitment of constantly proving that your store is not a thrift store. While you don't have control over what people think, you can do your best to create an environment people enjoy. The goal is to make your store look nice so that the customer can have an experience similar to when they visit stores at the mall. Use our ideas to give your consignment store a new look.
Minimalistic decor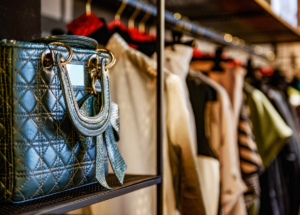 The decor trend lately seems to be minimalistic decor, using neutral colors while incorporating pops of color. Go to garage sales, buy used items and gather all the items that will give your store a new look. The easy part is, that minimalistic decor doesn't require much, being as it is minimalistic. Find ways to de-clutter, use drawers, shelves, and baskets to organize every inch of your store.
Brighten up the place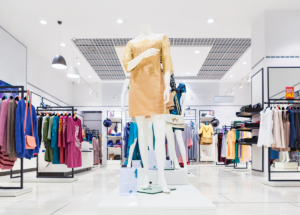 Does your shop feel dull? Maybe it's time to change the whole look of your shop. One way to start is by painting the walls a new color. White walls are very in at the moment but this may not be ideal as they can get dirty easily. You may want to consider a light gray color, this is better than the typical beige because it gives off an elegant vibe. Follow this up by giving your shop a brighter look, purchase or paint your other furniture a different color to give it a whole new feel.
Use shelving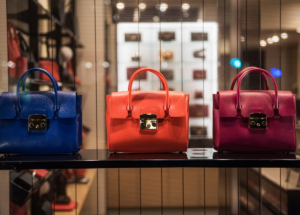 Do you have a lot of items that can be put on shelves such as shoes or purses? Get some floating shelves in your shop! It's an easy way to dress up the place while showing off your items. It may even be easier to purchase shelving rather than hanging shelves up. This doesn't have to be an expensive purchase, find used shelves and give them a new look by painting them.
Create an open space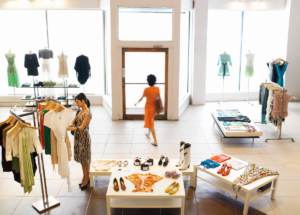 Creating an open space is beneficial for multiple reasons. One being the obvious pandemic we are in, the more feet we get between people the safer we are. Another is that this makes the shopping experience less overwhelming for customers, as they are able to view the layout easier. It also makes it easier to keep an eye on customers to prevent shoplifting. Do the best you can, even rearranging your items a little bit can create more space in your shop.
It's worth it to spend time and money upgrading the interior of your store, it will be easy to maintain after that. Consignment stores have the opportunity to make a difference by encouraging people to shop there instead of regular stores. If customers feel comfortable in consignment stores and they know they are making a difference in the world, it will be an easy transition. Give your consignment store a new look and see how it helps your business.
If you enjoyed reading this, click here for more.
Get unlimited terminals & consignors with SimpleConsign.
Streamline your operations and grow your store with our feature-rich, user-friendly POS.