Consignment Storefront Window Display Tips
January 6, 2021
Storefront windows are a huge deal when deciding whether to lease/buy your shop's location. You can think of them as your shop's billboard, your window display customers a sneak peek of what they can expect from your shop. If you spend some extra time making this space pretty it will pay off. Potential customers enjoy getting a good idea of what your shop is all about if they aren't familiar with it, if they like what they'll come in and check it out. Make a good first impression by choosing the best storefront decor for your shop. Here are our consignment storefront window display tips, try out any that catch your eye.
Consignment storefront window display plan
Come up with a plan for your windows, this can be based on the kind of shop you have. As a consignment and resale shop, you have the benefit of an ever-changing style. You have to decide whether you are going to showcase clothing or just decorate to attract customers. Decide what your target audience would enjoy most and if you're not sure then experiment.
Seasonal window
Decorate your shop window depending on the season you are in. This is a fun way to continually keep your store up to date by mixing it up every few months. The positive part of this is only having to change it four times a year which means less stress on your end. Since you won't be changing it up as often try moving it around every now and then. You can use the same decorations or add in new pieces to make it look different but still the same theme. People will notice that it looks different which will grab their attention.
The holiday window is similar to the season window but it will change more frequently. This will be especially noticeable during Halloween, Thanksgiving/Black Friday, Christmas, and New Year's time. It goes hand in hand with the season window because you will have to incorporate both, especially during the slow months without major holidays.
Use pictures on your storefront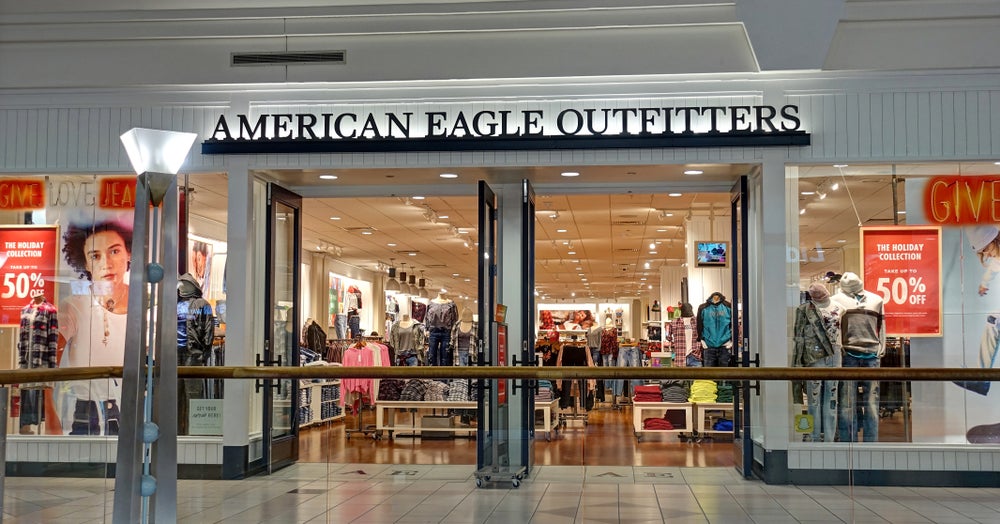 A great way to show potential customers what they can find inside is with pictures. Get a couple of people to model wearing your shop's items head to toe. Spend a little bit of money to print those and place them in the window and even in the shop. Make sure the clothing represents the style of your shop to inspire the customers to copy the style. This is a fun way to show the style of clothing people can find at your shop. Some people aren't the best at shopping either and would appreciate the ideas. I see stores such as American Eagle do this, they also place headless mannequins as well to show their latest line. It's different for consignment and resale shops since they don't necessarily have a line but it's just a way to demonstrate what your shop has to offer.
Display certain items
Simplicity looks clean, get some pretty stands or even shelves to display the items customers can find at your shop. This may be trickier for a consignment or resale shop but it can be done, just replace them if you sell an item. The main point of this sort of display is to explain to new customers what your shop is all about. Whether that's furniture, clothing, handbags, etc.
Use words
Use words through stickers or signs on your storefront window to create the scene you want. You should already have your hours, website, and phone number clearly on your window. An LED neon sign will look amazing too, these are very in style recently. These signs can be as simple as one word such as "Love" or "Joy." You can even get a custom LED neon sign. In this example, the neon lights and the plants go very well together. The shop follows the same color scheme as the outside as well, you can see a lot of pinks, red and white.
Get creative
This beautiful storefront display at Club Monaco is from Design Sponge is the perfect example of creativity, it also goes very well with the colors around the shop. Take some time to look at your location to decide what color scheme would go best. Create something that will catch people's eyes and make that perfect first impression.
Take some ideas from this blog and maybe do your own research on color schemes from interior designers, it is a hard subject to understand. You can also hire an interior designer but that all depends on how much you're willing to spend on decor.
If you enjoyed reading this, click here to see more storefront window display ideas.
Paulette Squicimari
Weekly Newsletter
Receive tips, how-to guides, and more
Yes Please!