You know how they say there's a rainbow at the end of a storm? Well, after our crisis (being the storm), the rainbow is here. I know we aren't completely out of the woods yet, but the changes are already happening. Between working from home becoming the new normal, ordering anything and everything, you can online, shopping secondhand. This has slowly been happening as society develops and new generations enter adulthood. But COVID19 turned up the pace, and great things are happening in resale. In the spirit of people becoming aware of the importance of shopping secondhand, some celebrities support secondhand shopping.
Kardashian-Jenner family
In October of 2019, the Kardashian-Jenner family joined the resale market by opening their own luxury resale store, Kardashian Kloset. The store offers Kardashian-Jenner's latest luxury pre-owned clothing. The clothing belongs to Kris Jenner, Kim Kardashian West, Kylie Jenner, Kourtney Kardashian, Kendall Jenner, and Khloe Kardashian. They also hope to add a kids line, such as North West and Penelope Disick's closets. Their clothing ranges between $20-$9,000, which is incredible. Their clothing may not be attainable for most people. However, they are still making a difference in the world. Although consignment and resale are typically associated with people who can't afford full-priced clothing, that isn't the truth. When celebrities such as the Kardashians get involved, the stigma behind resale is beginning to go away.
Get my Free Trial of SimpleConsign
Olivia Wilde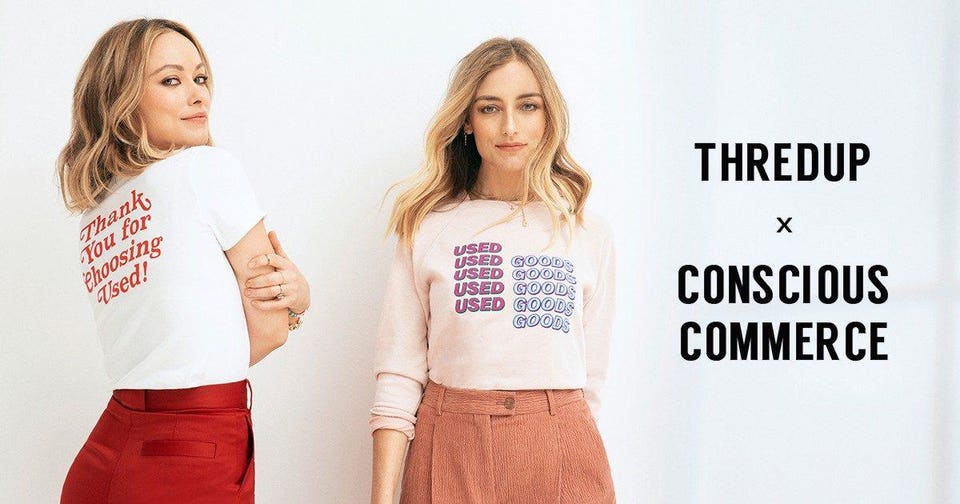 Olivia Wilde partnered with ThredUp for their #chooseused campaign in April 2019. She came across ThredUp when researching companies fighting against the constant pouring out of items into landfills. ThredUp is a clothing brand that sells resale and even buys resale from customers if you're not familiar. ThredUp not only sells resale but also properly recycles clothing that doesn't sell. Wilde's concerns come from how uneducated our society is on what happens when we purchase clothing. Such as, it takes 700 gallons of water to produce one new T-Shirt. Wilde chooses to use her platform to spread the word about this, which is incredible because most celebrities seem to turn a blind eye.
Sarah Jessica Parker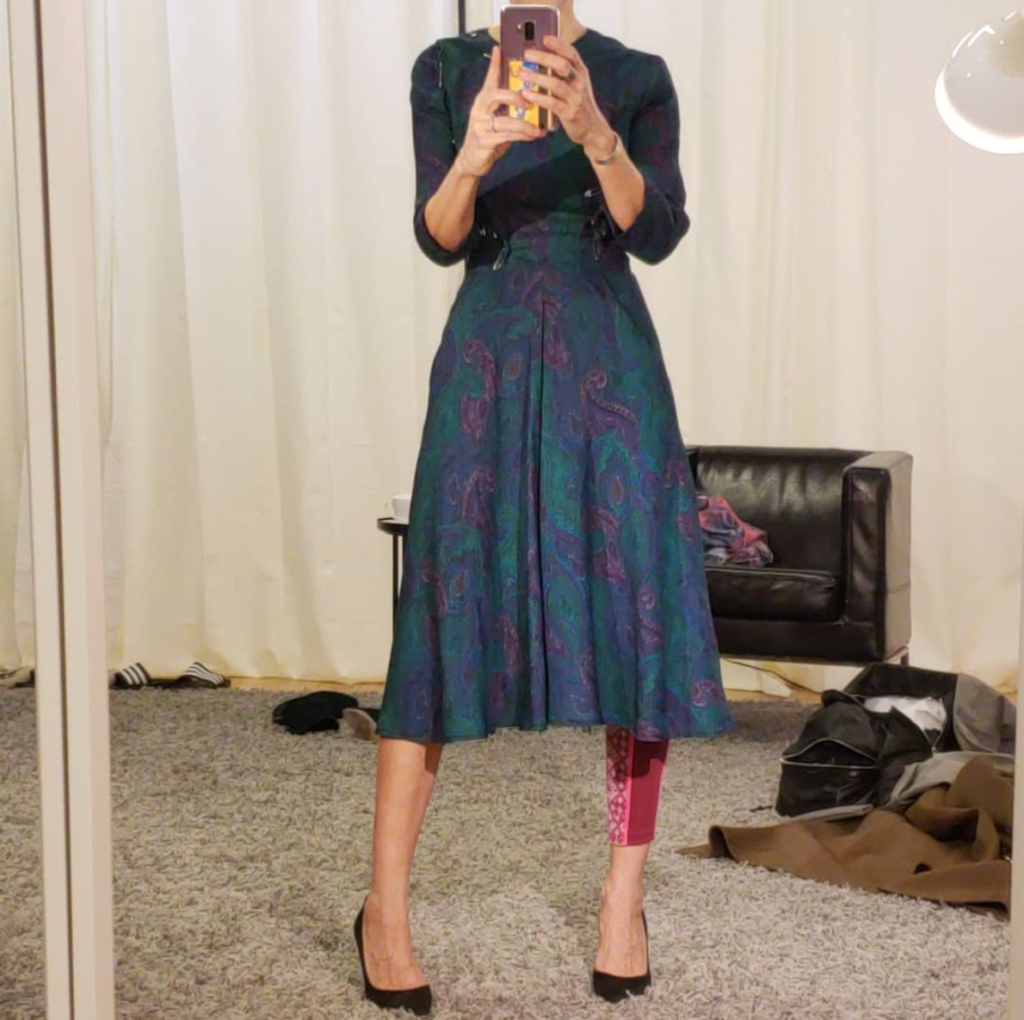 Although her popular show Sex and the City centered around Carrie and her friends' designer shopping addiction, that's far from the truth. SJP has always loved fashion, but before Sex and the City, she could have fun with fashion on a budget. "I was like, 'How can I do that? How can I afford to do that? What's my version of that?' Honestly, thrift stores played such a huge part in my life before Sex and the City". SJP shows us that you can look fabulous on a budget. And that didn't change even after her fame, and she still makes time to shop secondhand.
SJP doesn't stop there. She only buys secondhand for her son, James Wilkie. She revealed that watching the film The True Cost changed her. SJP even has her own shoe collection, which she realizes is expensive. However, Sarah Jessica Parker explains that her shoes are expensive because they are made to last and made under safe conditions. SJP realizes that if she made her shoes more accessible, they would be bad quality shoes and not made ethically.
These celebrities who support secondhand are a few of the many who use their platforms to encourage eco-friendly lifestyles. Celebrities must do this, as they're usually fashion icons for their audience. It's time that we as a society realize that fashion is what you make it, not necessarily whether it's new with tags or not.
If you enjoyed reading this, click here for more.
Get unlimited terminals & consignors with SimpleConsign.
Streamline your operations and grow your store with our feature-rich, user-friendly POS.